Anchor point
Shou Shan Zoo Launches a Series of Autumn Activities – "Animal Forest Weekend Camp"
Post date:2020-09-07

Update:2020-11-18

277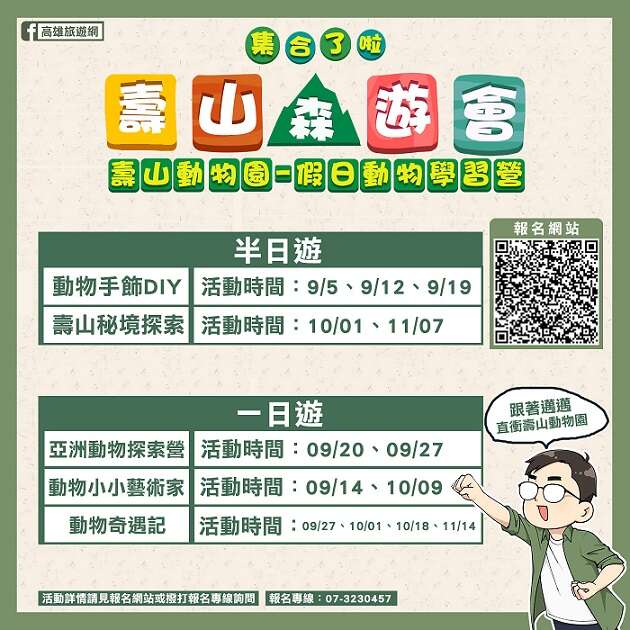 "Animal Forest Learning Camp, Fun Trip to Learn About Ecology"
Time to gather! Come and have a fun summer at Shou Shan Zoo!
Shou Shan Zoo is launching #WeekendAnimalLearningCamp
We will be your one-day nanny on weekends for three consecutive months
You can put your mind at ease and have your child learn and grow at the camp
Let your child put down the smart phone and get in touch with nature
Of course, your child can also get to know many animal friends!
Activities:
Baking animal-shaped bread in a wood fired oven
Animal DIY
Asian Animal Exploration Camp
Shou Shan Ecology Exploration
Animal Afternoon Tea
Want to sign up right away? Visit the website now and fill up the registration form!

Registration phone number 07-3230457
Registration link https://reurl.cc/9Xr6aX