Anchor point
New Zoo Movement launching soon! The Mayor checks in at Shoushan Zoo and shares his photos
Post date:2021-02-20

Update:2021-03-22

679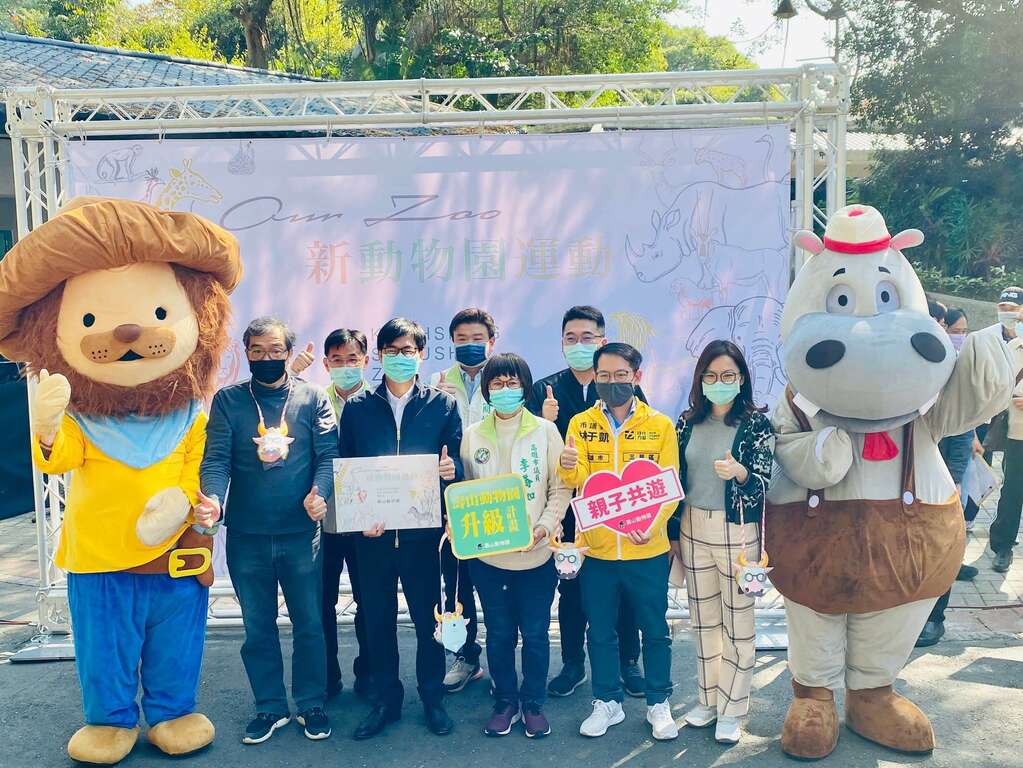 Kaohsiung Mayor Chen Chi-mai visits Shoushan Zoo today to give out cow lanterns to visitors of all ages. He also visits "Animals Mountain Club" art check-in spots, and demonstrates selfie taking and sharing of these innovative check-in spots. According to the Mayor, the Zoo's upgrading program will be launched in the near future, and the public will be able to see a brand new Shoushan Zoo.
Last year, Shoushan Zoo collaborated with 5 artists in organizing the "Animals Mountain Club" installation art check-in activity. Five eye-catching art pieces comprising "Shoushan Giraffes," "Flying Sheep," "Our Childhood Memories," "The Sweet Unicorn," and "I see, Eye see" check-in spots were set up in five animal hotspots, including the primate zone, zebra zone and landscape meadow.
The Mayor is also learning about the health condition of the African lion, Ba, for which the public has been expressing concern recently. Ba's health deteriorates due to age and hereditary renal disease, and the zookeeper and veterinarian continue to care for him. Besides thanking the zoo team for its effort, the Mayor also reminds them to give Ba opportunities for activities, and provide sufficient educational instructions and the Zoo's valuable function of life education.

The progress of the New Zoo Movement is also a key area that the Mayor is concerned with. After listening to architect Jay Chiu's design concept on the New Zoo Movement during the visit, the Mayor announces that the Zoo's future development will focus on three key areas: "free land for animals," "family paradise," and "skywalk corridor." He will also actively seek funding from the central government, and together with the effort of the private sector, present a brand new Shoushan Zoo to the public.