Anchor point
Kaohsiung's new highlight! With the completion of the Love River landscape bridge, the riverside is transformed into a romantic and recreational place
Post date:2021-09-03

Update:2021-10-05

416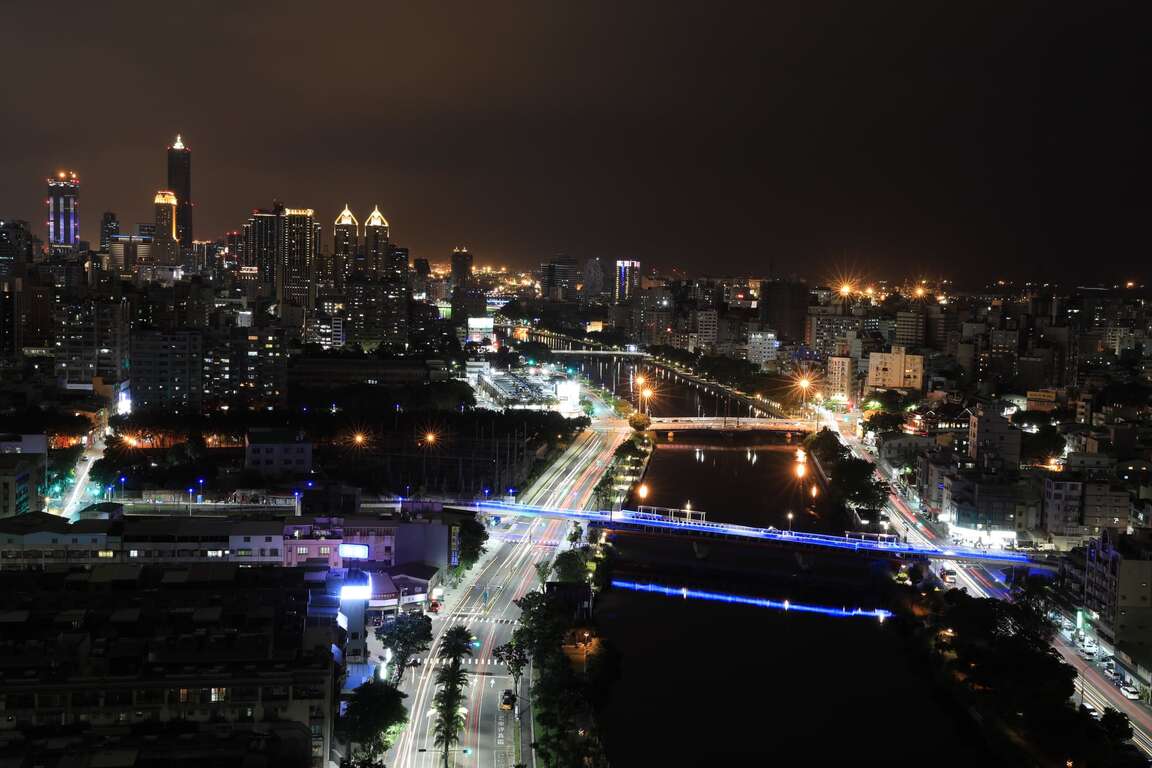 The greenway connects Zuoying to Fengshan District. The on-time completion of the Love River landscape bridge at the end of August marks the official completion of the last mile of the greenway. It gives a brand-new look to the City, and an overall improvement to its appearance, driving new development of the cities along the route. Love River landscape bridge was a former temporary rail route of "Taiwan Railways' Western Trunk Line". With the railway going underground, Taiwan Railways' Love River Bridge was beautifully transformed into a romantic landscape bridge on the winding river.
Love River landscape bridge is a landscape bridge that caters to both pedestrians and cyclists, with a length of 90 meters and width of up to 13.6 meters. By making use of the terrain and landscape, it combines the original views and land arts, and continues the historical trace. The lighting of the main bridge complements the main orange color of Kaohsiung Music Center, by displaying a warm yellow light that represents ocean organisms on weekdays, and an interlacing blue representing the ocean and pink representing the corals on weekends and holidays. Through the various changes of the lighting, its design creates a marine culture ambience that connects with the Love River Bay.
The top of the bridge features an elevated design, with plenty of King ixora and Ixora casei planted, which adds vitality for the greenery. The elevated zone at the north connects the parks on both sides of Love River. From the sitting area at the south, visitors can rest, enjoy the view of the winding Love River and overlook Love River Bay with undisturbed access. To the west, one can overlook the green Shoushan and Yuan Heng Temple. Visitors are treated to a picturesque view when the evening rays fall on the mountains, and the City's skyline gradually lights up. The scenic riverside attraction offers the public a place to enjoy art and recreation.